2015 Fall Class Schedule
[ARCHIVED PUBLICATION]
2015 Fall Class Schedule
---

---
Welcome to the Class Schedule
The online bulletin management system (acalog™) contains a number of features to assist you, including advanced search options, intuitive navigation, and a personal portfolio to store favorite information and policies.  Should you have questions about the class schedule, please contact the Registrar's Office, Orr Center, Room 1075, 812-464-1762, 800-467-1965, option #3, or click Support to email a question.
Looking for the USI Bulletin? Select the desired bulletin from the drop-down menu in the top right corner.
---
Purpose of the Class Schedule
The University of Southern Indiana Class Schedule contains important semester dates and other valuable information to help in planning your semester at USI. It includes details about admission, placement testing, new student orientation, financial assistance, tuition and billing, Core 39, graduation, and many other academic policies. It also includes the registration calendar, instructions for schedule changes and withdrawals, the final exam schedule, and much more. Students and faculty should refer to the class schedule throughout the entire semester.
The fall schedule is published in early March of each year; the spring and summer schedules are published in early October of each year. Make an appointment with your advisor, who can explain degree requirements for various majors, offer advice on career opportunities available in your major, answer your questions about academic programs, and suggest other campus offices to visit for support and direction.
Browser requirements
The e-bulletin and class schedule are best viewed and printed using the following minimum browser versions. If you do not already have the latest version, you can download one for free by following the links to the right:
The mobile application is available at http://m.bulletin.usi.edu or can be accessed by scanning the QR (Quick Resource) code below with your smart phone QR reader app.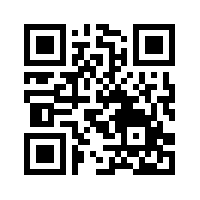 ---
The University, through appropriate processes, reserves the right to add, amend, or repeal programs, policies, procedures, regulations, fees, and announcements contained in the bulletin and class schedule. The University reserves the right to make change in the class offerings or assigned teachers.
It is the policy of the University of Southern Indiana to be in full compliance with all federal and state non-discrimination and equal opportunity laws, orders, and regulations relating to race, sex, religion, disability, age, national origin, sexual orientation, or veteran status.
Questions or concerns should be directed to the director of Affirmative Action, USI Human Resources Department, Room FA 166, University of Southern Indiana, 8600 University Boulevard, Evansville, Indiana 47712-3596 (Telephone: 812-464-1815). Office hours are 8 a.m. to 4:30 p.m. Monday—Friday.
The University of Southern Indiana is a tobacco-free campus.
---
Contact Information
This class schedule is designed to answer most questions which may be asked about classes and registration at the University of Southern Indiana. If further information is needed, inquiries may be addressed to the appropriate member of the faculty or officers of the University. Prospective students should write or telephone:
University of Southern Indiana
Office of Admission
8600 University Boulevard
Evansville, Indiana 47712-3597
Telephone: 812-464-1765
or Toll Free: 800-467-1965 (option #1)
Office hours: 8 a.m. to 4:30 p.m. Monday—Friday
You can also visit us at www.usi.edu
 
Published by University of Southern Indiana 
---